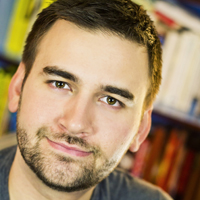 Filed by Dan Wilbur

|

Oct 02, 2015 @ 9:44am
Farrah Abraham's daughter makes more money losing one tooth than you do for working 40 hours a week. Farrah Abraham became slightly rich and famous for being 16 and pregnant, then allowing MTV to make a series about what that was like. She became even more rich and famous for being not pregnant and trying her damnedest to get pregnant on camera for about an hour with porn star James Deen.
What to do with all that money besides pay back the child who started it all? Rather than add some sum of money to a college fund for her daughter, Farrah decided to just drop lavish gifts and about $1,400 on her child just for losing a tooth! Most kids get a quarter or a dollar per tooth, which they spend on candy so they can lose more teeth faster. What kind of dangerous, candy-related schemes might a 6-year-old with $1,400 try? A chocolate fountain she can just lay under? Or maybe she'll walk into her first grade class and make it rain (with Skittles).