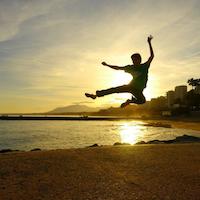 Filed by Mitchell Friedman

|

Nov 02, 2016 @ 8:30am
On Tuesday, former Teen Mom star and frequent internet-enrager Farrah Abraham posted an Instagram photo of some tea. Then everyone went crazy.
"Teatime @flattummytea @sophialaabraham & I—after all that candy 👻," wrote Abraham, tagging a weight-loss tea and her seven-year-old daughter in the same sentence.
The post seemed to imply that her daughter—with mug in hand—and her were drinking the tea to detox after binging on Halloween candy.
As US Weekly and dozens of irate commenters pointed out, the tea apparently "contains laxatives." Not the best health strategy for a child.
Not to mention the clear warning on the website that any statements about the tea have not "been evaluated by the Food and Drug Administration."
Of course, Abraham's daughter was not drinking the tea. "She has strawberry milk and I have my tea," said Abraham. "She wanted to take a pic like that, so no, my daughter does not have tea in her cup."
The last time the internet sought to crucify Abraham, she had put her daughter in makeup. The time before that, they were incensed about her daughter's bikini. Clearly, Abraham's aware of the internet outrage that can follow a photo of her daughter.
So, just maybe, is it possible she posted this Instagram to troll her followers? And get more attention for the tea she's promoting?
She's just sipping her tea, laughing at all the free press.