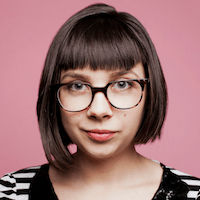 Filed by April Lavalle

|

Aug 31, 2016 @ 1:59pm
Only four of the five members of the US Women's Gymnastics team appeared at the VMAs on Sunday, causing people to wonder where the heck Gabby Douglas could be that was more important than the awards show where Kanye West rambled incoherently on stage for four minutes straight. Well, it turns out that Gabby was forced to miss the VMAs because she was recovering from mouth surgery. Ouch!
According to the Associated Press, Gabby had been in and out of the hospital following her return home from the Rio Olympics. She was being treated for an infection in her mouth and adverse reactions to her medication, and had to miss the VMAs to rest after surgery. Well, it can't be much fun to sing along to Beyoncé when you have a mouth full of stitches, so missing out on the awards ceremony is totally understandable.