Good guy George Michael is responsible for babies everywhere, and not just because of his music. After hearing Jo Maidment's story of her fertility troubles on morning TV, the late George Michael anonymously donated thousands of pounds for her to undergo IVF treatment.
A truly generous dude, Michael felt motivated to do something after hearing the story. And while most of us only have the means to tweet or talk about it, George Michael paid it forward.
The singer identified himself at first as a "businessman," and after the treatment, Maidment gave birth to her daughter Betsy in 2012.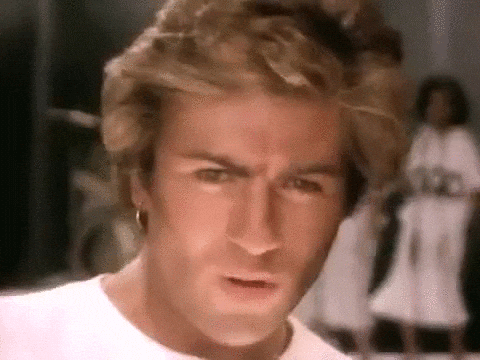 "I came on in 2010, and I was in contact with Denise [Robertson] who also felt very strongly about it, so that's why we came on to talk about it," Maidment explained on ITV this morning, "And I was home for two days and got a phone call from a PA saying a businessman would like to donate some money for one cycle of IVF for you. I didn't believe it at first… And it took me a good few days to respond because that wasn't what I came on the show for, I wanted to help other people in my position. But then we agreed to it, because [the PA] said it was what this particular man wanted."
Maidment had a long journey to having a baby. When she miscarried her first pregnancy, after her first IVF treatment, she received flowers from her anonymous donor, but frozen eggs from that first cycle later helped her conceive Betsy in 2012.
"It was a couple of days after we came home with Betsy and we had loads of cards and flowers, and there was a massive bouquet of flowers that came and I read the card that said, 'Congratulations to you both. Lots of love to Betsy. Love from Michelle and George Michael (AKA Anonymous) xx,'" she said, "Me and my husband read it hundreds of times to believe it."
Following George Michael's death, British TV host Richard Osman revealed that the late singer also paid for another woman's treatment.
"Betsy is now four and a half," Maidment told ITV. "I was really upset when I found out [George Michael had died] because I can never thank him personally and he never got to meet her. Betsy will know when she's old enough."