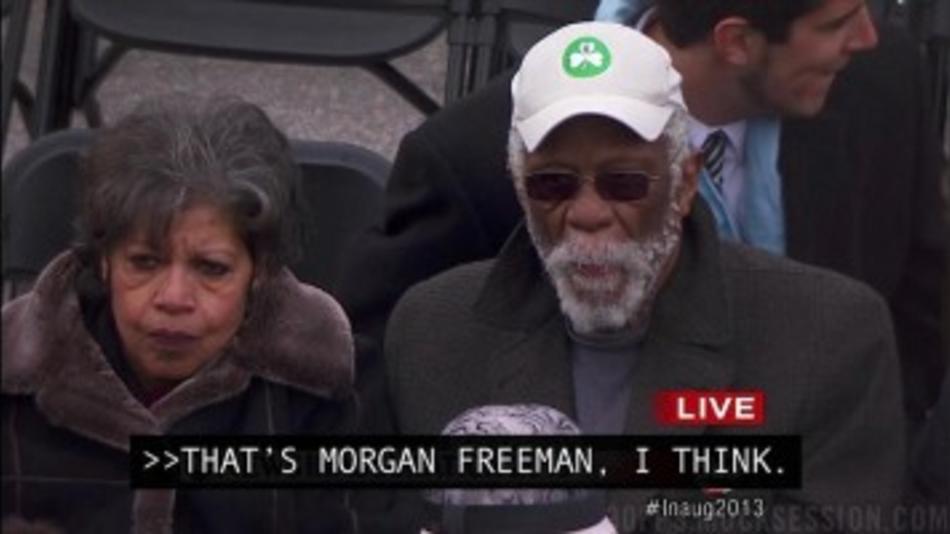 In fairness, he's sitting next to someone who looks nothing like Freeman's ex-wife.
The inevitable "I think that's Morgan Freeman" moment: all white people dread it, but like a colonoscopy it will come for you someday. One can only hope it doesn't happen on live television, on Martin Luther King Day, during the broadcast of America's first black President's second Inauguration. That would be bad. Unfortunately, that's exactly what happened when George Stephanopoulos mistook NBA legend Bill Russell (of the Celtics - notice the Celtics hat, George) for the voice in your head, Morgan Freeman. Feel free to have your morning cringe by watching the video below:

And that right there is the reason I'll never reach the nightly news.