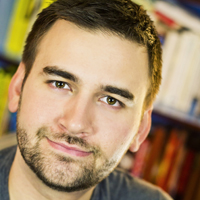 Filed by Dan Wilbur

|

Sep 17, 2015 @ 12:02pm
Whether you like science, science fiction, or neither, this letter is for everyone.
George Takei, the one-time Lieutenant of a spaceship, now Lieutenant of all things wholesome on social media, took the time to write a letter to Ahmed Mohamed, the young man who was arrested for bringing a clock to school. In the letter, Takei relates the hardships he and his own family had to face in America just because of their race (Gosh, way to make it about you, Takei).
The letter is brief, but the message is clear: no matter how the ignorant try to hold you down, you have a bright future ahead.