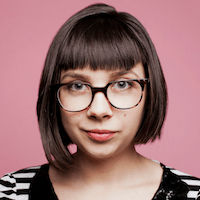 Filed by April Lavalle

|

Nov 21, 2016 @ 8:08am
Gigi Hadid ruffled some feathers when she showed off her Melania Trump impression while hosting the 44th annual American Music Awards last night.
Hadid and former SNL cast member Jay Pharoah co-hosted event, even though the 21-year-old model and the comedian basically have nothing to do with music whatsoever. Between her bajillion outfit changes, Hadid somehow found the time to impersonate Melania Trump, poking fun at our next FLOTUS by saying, "I love my husband, Barack Obama"— a dig at Melania's noted plagiarism of Michelle Obama.
https://www.youtube.com/watch?v=Q1DV1oJoDBY
Some really enjoyed Hadid's impression of Mrs. Trump.
Gigi Hadid's Melania Trump impression was better than Melania Trump herself #AMAs

— Jordan Doww (@JordanDoww) November 21, 2016
While others found it to be disrespectful, considering Melania is an immigrant.
@GiGiHadid how is making fun of an immigrant (Melania Trump) funny? Aren't we supposed to be welcoming to immigrants?

— AMB (@abreybrey) November 21, 2016
@Gigihadid you are a racist bully. How dare you do that to Melania Trump. You and your family should be ashamed.

— Proud Peggy💕USA (@Flgirl722) November 21, 2016
Gigi hadid is "anti bullying", but then turns around and bullyies melania trump for her accent & face. Classless. @GiGiHadid #amas

— Lauren James (@LaurenJlovalova) November 21, 2016
Don't be surprised if Donald Trump demands an apology from her via Twitter.