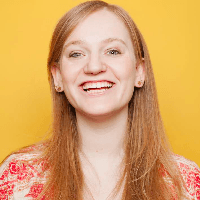 Filed by Orli Matlow

|

Feb 07, 2017 @ 10:04am
Gigi Hadid has been accused of racism for what some perceive as mocking Asians in a video where the supermodel is squinting while holding a small Buddha.
Her little sister, Bella Hadid, shared the video on her Instagram story over the weekend. It was quickly called out on social media:
According to US Weekly, Gigi Hadid apparently thought it would be funny to hold up a cookie shaped like the Buddha's face and mimic his expression, proving that supermodels have no idea what to do with cookies.
The internet was pissed, viewing this video as disrespectful, and expressed their discontent.
@zainzayns What she did was rude, ignorant and wrong. Idgaf who she is. It was wrong. You don't get a pass bc ppl see you as a "supermodel".

— jamerican teen 🇯🇲 (@moooonique__) February 6, 2017
@zainzayns @GiGiHadid somethings arent a joke.....thats mockery and very disrespectful to that religion....

— CellyPHTStyles (@cellybill) February 5, 2017
Earlier today Zayn Malik, Gigi's beloved, tried to defend her with a cheeky joke, which really doesn't help that much. When asked about the video by a fan, Malik, who is of Southeast Asian descent, decided now is the time to remind us that they're sexing.
Yeah, it was not well-received.
@zaynmalik dude, I love you, so much, but come on. I know you're smarter than that

— Kristopher Rodriguez (@KristopherRod) February 7, 2017
@zaynmalik come on man, you're better than that. just bc she's your girlfriend doesn't mean you have to condone her ignorance & disrespect

— jul (@princefuls) February 7, 2017
Gigi Hadid has been ridiculously ignorant and accused of racism before. In a Vogue Italia shoot last fall, she straight-up Rachel Dolezaled and posed as a black woman while wearing an Afro.
Come on, dude.
Not mocking people of other races is super easy. You just simply don't mock or pose as people of other races, and BAM! You've succeeded.