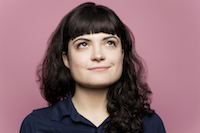 Filed by Jaime Lutz

|

Dec 21, 2015 @ 2:10pm
Model and savior of cute homeless guys Gigi Hadid has been dating meth(od man)-head and former One Direction singer Zayn Malik for the past month, and they just posted their first picture together on Instagram. As all Millennials know, this is a huge step in a relationship between two huge celebrities, but try explaining that to your family over Christmas.
Here's how you do it: wait until someone brings up Donald Trump at Christmas dinner. Interrupt to bring up the equally important Gigi Hadid and Zayn Malik news. Enjoy the all-too-brief moment of confused silence and then slip out the back door to drive off into the moonlight.