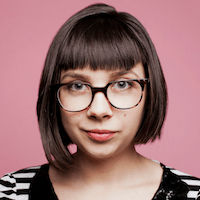 Filed by April Lavalle

|

Jul 19, 2016 @ 9:15am
If you ever wondered why strong female representation in TV and film matters, take a look at this picture of a young Kate McKinnon dressed up as Agent Scully from The X-Files.
Gillian Anderson, aka Dana Scully, definitely made an impression on the future ghostbuster when she was just a little girl. Not only did she provide a kick-ass role model for McKinnon to aspire to, but according to this interview with Queerty, Scully was also a big part of McKinnon's lesbian-awakening.