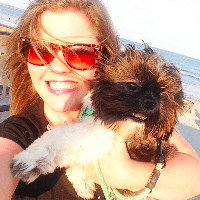 Filed by Missy Baker

|

Nov 30, 2015 @ 11:47am
Nobody tell Sisqo, but thongs are out and huge ass underwear are in. If you don't think granny panties are sexy, then explain how The Golden Girls were seeing so much action? Week after week, those lovable grandmas were getting plowed more than a Midwestern cornfield. Now you too, can harness the raw sexuality of four senior citizens living in Miami in the 1980s by purchasing Golden Girls granny panties on Etsy.
If you love The Golden Girls and hate money, then these underwear are the perfect purchase. This set of four sells for a whopping $160.00. If you can't afford the set—or only want the Blanche cause she was the most horny—you can buy them separately ($38.00 to $52.00).