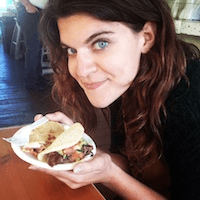 Filed by Kelsey Solywoda

|

Jun 09, 2017 @ 12:06pm
We're used to seeing celebrity chef Gordon Ramsay give brutally honest reviews of the dishes chefs present to him on TV shows, but recently he's been doing the same for the food photos his Twitter followers send him. Hey, if the people want to be brutally roasted (cooking pun intended), Ramsay will happily oblige. (Except for that one guy he complimented.)
Over the last couple days, Ramsay has been back at it again with another slew of reviews. Let's just say they weren't great.
Ramsay had a lot of opinions about people's cooking technique.
As well as some suggestions for side-dishes.
If something on your plate looks like poo, Gordon Ramsay will point it out.
Ditto for vomit.
Ramsay did include some helpful tips as to what everyday objects the meals could be used as instead.
As savage as Ramsay's criticisms are, people seem to genuinely love being roasted by him. And hey, not even the dishes he deems terrible can annoy him as driving with James Corden does.