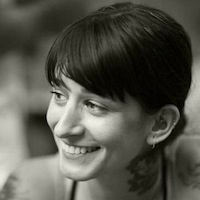 Filed by Jessie Dean Altman

|

May 19, 2016 @ 8:36am
For some reason, people and their dogs often look really similar. But then there are people whose dogs are their complete opposites. Hafthór Júlíus Björnsson, the man who plays the almost inhumanly massive Gregor "The Mountain" Clegane on Game of Thrones, has the perfect dog for a man his size—a Pomeranian. Hey, Pomeranians are perfect for people of all sizes.
In case you are not familiar with the show or the giant man, here's another picture from his Instagram account. He seems like a totally nice guy from all accounts (other than when he's destroying people on the TV show), but he has the ability to look truly terrifying.