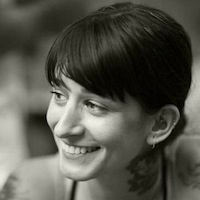 Filed by Jessie Dean Altman

|

Apr 27, 2016 @ 5:45pm
On Wednesday, Reddit user guggabump posted a photo he took of Seth Rogen riding what looks to be one of those shuttles to or from the airport (because there's no way Rogen rides the L.A. bus). He captioned it, "I'm one of those assholes who takes pictures of celebrities in public. Seth Rogen agrees." And you know what? He's totally right.
Some people are surprised that celebrities actually exist in the real world, and—like sasquatches—they feel that nobody will believe they spotted one unless they have documented proof of the encounter. So, here it is: proof that Seth Rogen moves through time and space like other humans, and does not like being photographed like he is being followed by the KGB while doing so.