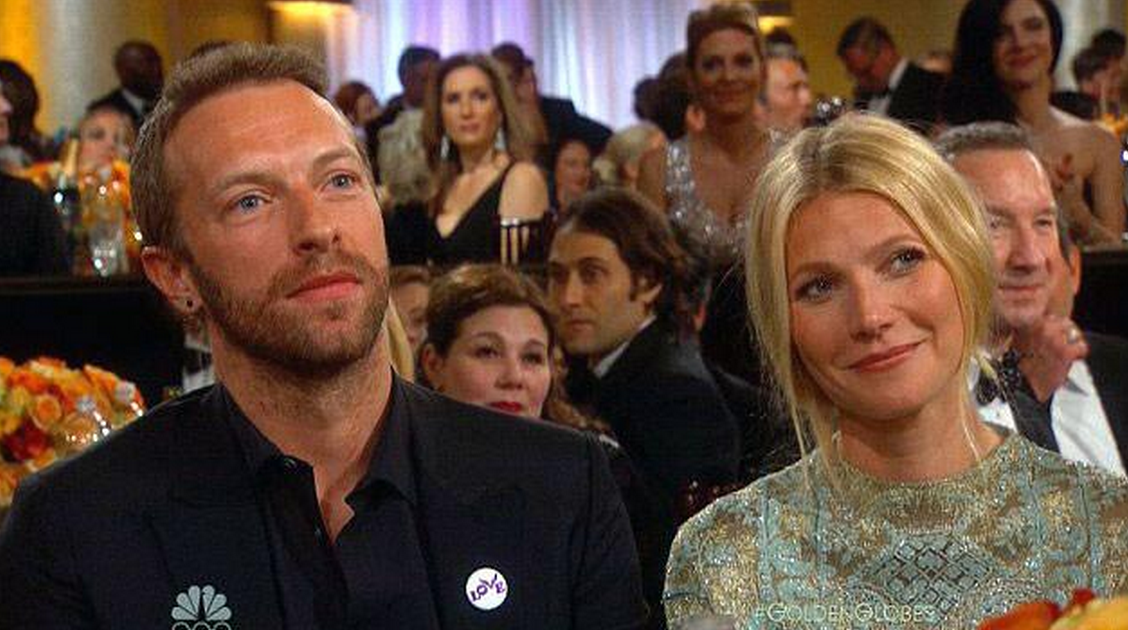 The couple in goopier times. (via Twitter)
This evening, Gwyneth Paltrow confirmed what tabloids have been predicting for years, and what Coldplay fans have been praying for for even longer - that she and Chris Martin are calling it quits after 11 years of marriage. Technically, the couple hasn't "split," because that's not Gwyneth's style. Instead, they're calling it "conscious uncoupling." Although based on the precious wording I imagine that Chris's contribution to the release was along the lines of "sure."
"It is with hearts full of sadness that we have decided to separate," the statement reads. To which Chris's bandmates probably responded with glasses full of champagne. Meanwhile, as Chris's bandmates popped bottles over the fact that Gwyneth will no longer be involved in band decisions, the good folks at Goop have symbolically crashed the site over the news that maybe they can't have it all with a side of asparagus and the perfect glass of wine.