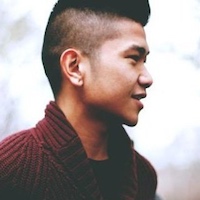 Filed by Keith Estiler

|

Mar 15, 2016 @ 9:15am
If you ever wanted to get your vagina steamed or discover the benefits of urinating in the shower, head over to Gwyneth Paltrow's lifestyle website, Goop. That's where she's posted the above golden nuggets of wisdom and now the 42-year-old actress, who is actually Confucius reborn, just posted a new recipe for a breakfast "smoothie." And boy, did it cause a stir online.
Because these are the ingredients.
A lot of folks on Twitter are scratching their heads at the recipe and wondering: what in the hippie world is Paltrow smoking?