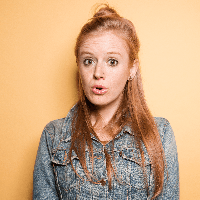 Filed by may wilkerson

|

Dec 29, 2016 @ 1:20pm
And the Academy Award for Being Best at Divorce goes to Gwyneth Paltrow, according to and presented by Gwyneth Paltrow. What an honor! In an interview for InStyle, the actress and GOOP founder said she and ex-husband Chris Martin, who announced their "conscious uncoupling" two years ago, are very good at divorce. Actually, they're the best at it.
"He's at my house every single day. We have our own lives, but we still have our family life," said the 44-year-old actress. "To this day, Chris would take a bullet for me, even though I'm not his wife."
Chris Martin was apparently not available for comment, so we'll just take her word for it.
Paltrow also said she and her ex, who sings in a band called Coldplay, are paving the way for other couples to consciously uncouple in style. "I honestly think Chris and I have contributed something positive to the culture of divorce," she said.
Hey, everyone's gotta be good at something! And divorce, though common, is not an easy thing to be good at. A lot of people come out of it more like this:
What's the secret to such a smooth, amicable divorce, Gwyneth? Is it a $15,000 gold dildo? Is it vagina steaming? It's vagina steaming. I know it is.