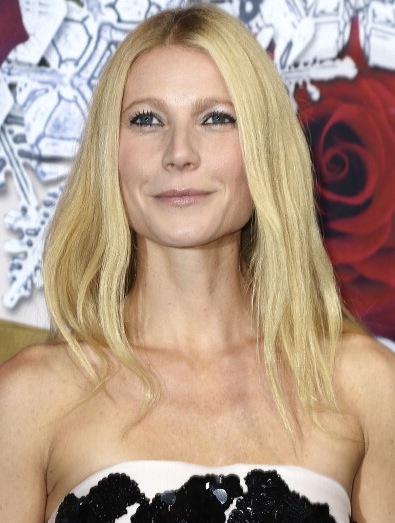 Look! She thinks she's better than you! (via Getty Images)
London Barbie has done it again. Gwyneth Paltrow, the actress that female haters want to be hated like and male haters want to have hate sex with, has reportedly succeeded in her campaign to have Vanity Fair soften a "hit piece" the magazine has been threatening to run about her for months now.
The only item ever mentioned from the article as possibly damaging to the Goop Brand was a possible affair with a Miami billionaire owner of the most ridiculously named hotel in the U.S., the Fountaineblue. And I'm aware that it's proabably a name with local significance, or named after something perfectly acceptable in France. But seriously, imagine getting into a cab at the airport and saying, "Take me to the Fountainebleau" and not sounding like an asshole.
You know who could do that? Gwyneth could. And she'd probably say it in a casually snotty way that would make the cab driver want to slam on the brakes and leave her on the side of the road. The same way she drives people nuts with comments like, "I would rather die than let my kid eat Cup-a-Soup." Who outside of a Seinfeld episode could make soup controversial? Gwyneth could.
And now that she's successfully put the kibosh on the article that Gwyneth detractors have been looking forward to for weeks, there appears to be no end in sight to the endless war between Team Gwyneth and those with a passion for hating her.
(by Jonathan Corbett)