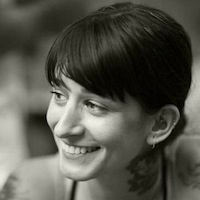 Filed by Jessie Dean Altman

|

Jul 19, 2016 @ 10:25am
In 2015, Gwyneth Paltrow wrote about the benefits of v-steaming (where the "v" stands for "vagina") on her lifestyle blog, Goop. And now she talked about it again, in an interview with New York Magazine's The Cut published on July 18, because apparently people are really interest in Paltrow's steamy vag.
When The Cut asked Paltrow why she continues to try "weird" beauty treatments, she answered:
I have Goop.com, and we've sort of taken on the responsibility of trying all that stuff. And like I said, I actually really like being the guinea pig. Some of my other girls are guinea pigs for stuff, too, but I enjoy trying things. I don't necessarily endorse all of them, but I like to try them and write about them. It makes for really good content.