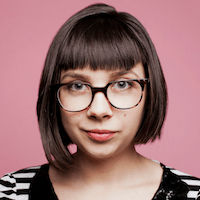 Filed by April Lavalle

|

May 16, 2016 @ 1:45pm
You probably clicked the link to hear "MMM Bop," but sorry, this is a much different popular song. Zac, Taylor, and Isaac Hanson, the three brothers from the very blonde and very popular 90s band Hanson, sang the national anthem for a minor league baseball game this weekend, and did a much better job than a minor league baseball game deserved.
Hanson Sings the Anthem

ICYMI: #DrillVille was treated to a spectacular rendition of the national anthem Friday night. Tulsa's own, Hanson, was in the house to start off a gorgeous night of baseball.

Posted by Tulsa Drillers Baseball on Friday, May 13, 2016
You probably aren't used to hearing these three sing after all their voices dropped, but the brothers' singing in three-part-harmony is just as glorious as it would have been back in '97. Spoiler alert: Taylor is still the hottest.