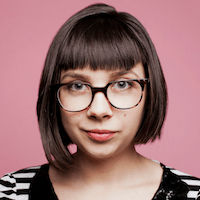 Filed by April Lavalle

|

Apr 07, 2017 @ 9:06am
Harry Styles is releasing his new single "Sign of the Times" today, but the upcoming debut of the song is being overshadowed by none other than Styles' stunt double.
While filming the music video for the new single, the stunt man was captured on film donning a mask of Harry Styles' face that will definitely give you nightmares, and the internet simply can't cope.
This is Styles, dangling from a helicopter, filming the video.
Harry filming the music video for Sign of The Times. #1 pic.twitter.com/lkRjqs0txx

— 1D Updates (@1DInfoForFans) April 4, 2017
This is his stunt double, wearing Harry Styles' face, doing the same.
Harry Styles' stunt double wearing a mask of his face will haunt your dreams pic.twitter.com/fFkxqOk3lR

— Andrew Hayden-Smith (@AndrewHaydSmith) April 6, 2017
Of course, the internet couldn't help but make the comparison between this stunt double and Michael Myers from Halloween.
While others were just thoroughly creeped out by it.
Harry Style's stunt double's mask is what nightmares are made of

— Morgan Loh (@morgloh12) April 7, 2017
nothing has ever scared me like that picture of harry styles' stunt double in that mask. shudder.

— eve (@evepond) April 7, 2017
Good luck sleeping tonight.