While violence is categorically wrong, the internet has really come through on providing us with videos of Nazis and rapists getting punched in the face—and they're as satisfying as pimple popping.
First, there was Nazi Richard Spencer getting slammed on Trump's inauguration day, which birthed a thousand memes.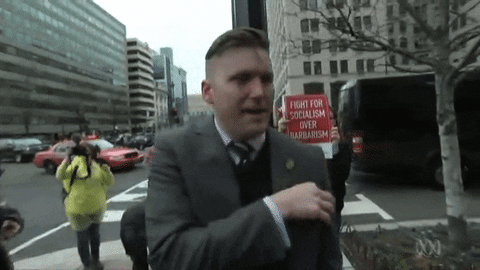 And now, a spiritual sequel of sorts: it's notorious sexual assaulter Harvey Weinstein getting smacked at a Scottsdale restaurant.
© Copyright 2021 Someecards, Inc
---