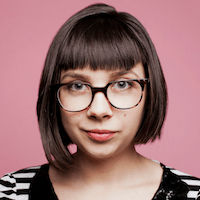 Filed by April Lavalle

|

Sep 29, 2016 @ 2:34pm
Spoilers ahead, but if you haven't watched season 6 by now and something gets spoiled, I won't even be sorry.
Hodor broke everyone's heart with his untimely death on Game of Thrones last season, but his demise also launched thousands of hilarious "hold the door" jokes to ease the pain of one of the show's best characters dying. Even Hodor's own mom found humor in the the gentle giant's passing.
Kristian Nairn, who played Hodor, recently Instagrammed this picture of a doorstop presumably found at his mother's house. The photo is captioned with "... Really, Mum??? Et tu, Brute? Hahahaha 😍"