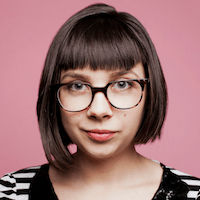 Filed by April Lavalle

|

May 19, 2016 @ 9:09am
Holly Madison and Kendra Wilkinson shared a boyfriend for years and never got into any serious fights, but long after Hugh Hefner's ex-girlfriends moved out of the Playboy mansion they found themselves in a pretty serious Twitter feud.
After Madison told People that she was "living in fear" and "completely miserable" in her time at the Playboy mansion, Wilkinson called her out by saying, "She wasn't in fear with that dick in her ass for a paycheck" and "That bitch is in fear now knowing so many of us saw her doing some nasty shit. She's embarrassed and in shame. She was the clean up girl." Even though Kendra has since deleted the tweets, you can't really recover from that.