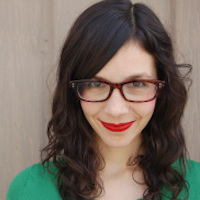 Filed by Meg Favreau

|

May 20, 2016 @ 7:20pm
Former Playboy Mansion resident/Girls Next Door star Holly Madison has been back in the news lately. That's because she's coming out with a new book, The Vegas Diaries, and also because fellow GND alum Kendra Wilkinson has jumped on the back of Madison's publicity train with a container-ship-full of catty tweets. As part of publicity blitz, Holly Madison did the cornerstone of the modern press junket: a Reddit AMA.
The AMA revealed several things about Madison, including that she (or whoever was typing for her) starts nearly every reply with "um" or "oh," and also that she's very good at pushing people to buy her books instead of fully answering questions. Here are a few choice responses.