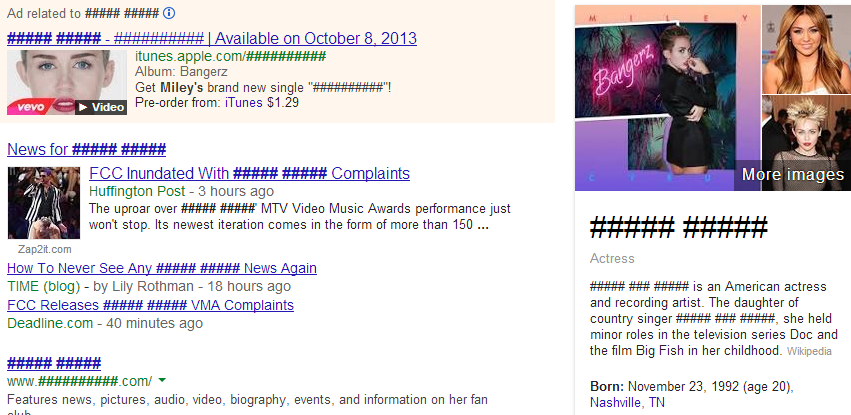 Pictures of exhibitionist women turn up for whatever you search, so that works pretty well.
Take a wrecking ball to Miley Cyrus' web presence, and while you're at it, make that the last time you read the words "wrecking ball" outside of a discussion of construction or old-school Looney Tunes episodes. "No Cyrus" is a new free Chrome Extension that wipes Miley Cyrus' name (excuse me, ##### #####'s name), from the Internet, along with other ####-related terms like "twerk" (which is bigger than Miley, but nevertheless ruined) and "wrecking ball."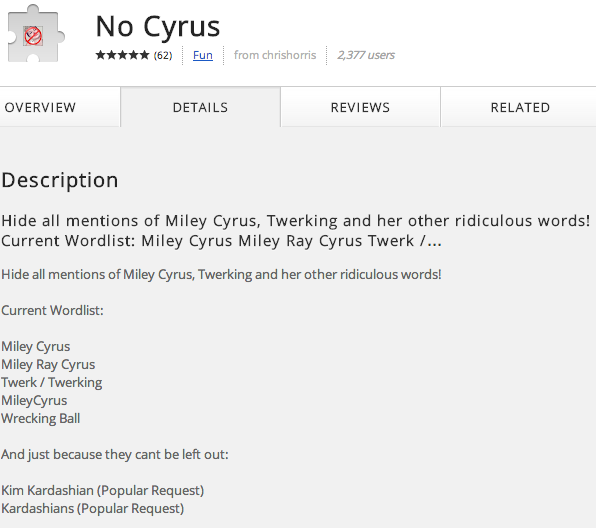 They also banned the Kardashians, because, you know, why not?