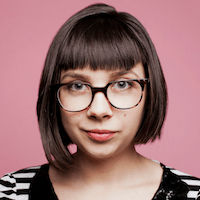 Filed by April Lavalle

|

Apr 19, 2016 @ 9:16am
Iggy Azalea wants you to know that her and her fiance Nick Young are still together, and she wants you to shut up about it.
A few weeks ago, Young was caught on camera bragging about how he cheated on Iggy. With that amount of proof of infidelity, you would think that the pair would call off their engagement, but nah. On Monday, the rapper took to Twitter to confirm their relationship status but also ask for some privacy.
For the record, i havent broken up with Nick. We are together and i would love to be given a little (a lot) of privacy on the matter.

— IGGY AZALEA (@IGGYAZALEA) April 19, 2016
Earlier this month, Iggy said on the radio that she would chop off Nick's penis if he were to cheat on her again. You know, just normal, healthy relationship stuff. Now it seems like she is over talking about all the relationship drama and she just wants to move on.
I always answer questions honestly. But my job is to promote my music, not my relationship. Id love to be interviewed about the former only.

— IGGY AZALEA (@IGGYAZALEA) April 19, 2016
With the cheating rumors put to rest once and for all, Iggy can get back to using her Twitter to address the real issues.
i really WANT to like shrimp. but i dont. i dont like anything from the sea.

— IGGY AZALEA (@IGGYAZALEA) April 19, 2016