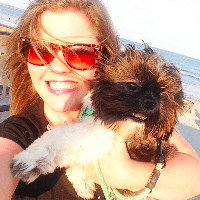 Filed by Missy Baker

|

Dec 02, 2015 @ 1:50pm
Instagram just released their 10 most-liked posts of the year, and the results are boring as hell. Nothing but mega wealthy attractive female celebrities, so don't get excited thinking your veggie frittata from brunch a month ago made the list. It didn't. Nothing interesting did—it's mostly one superstar pop princess and her ridiculously photogenic cat. Relive the highlights of 2015 on Instagram with a look back at the top 10 most liked posts and just think about what you've done:
10. Taylor Swift and her cat are so hot right meow.