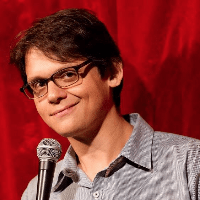 Filed by Matt Nedostup

|

Jul 02, 2015 @ 3:15pm
A video of the actor "freestyle rapping" turned out to contain a line from a 1999 song.
If you've already seen this clip, I trust you didn't press play this time. Otherwise, you must be a masochist. The actor/weirdo/baghead made news the other day when this clip of him haltingly shouting some extremely weak rhymes was leaked online. It seemed like he'd finally found something he's bad at, but in an honest way.
Now, that illusion has died. It turns out that one of his lines was lifted verbatim from "Perfectionist," a 1999 song by rap collective Anomolies. The news was broken on Instagram by Anomolies' own Pri the Honeydark.