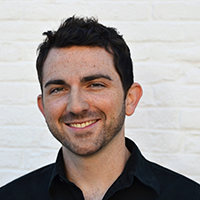 Filed by Chip Dwyer

|

Jan 21, 2016 @ 6:15pm
Yesterday evening, Jada Pinkett Smith responded to Janet Hubert's video mocking Jada's boycott of The Oscars. Hubert, who played Aunt Viv on The Fresh Prince of Bel-Air, posted a video calling Jada and her husband Will Smith wealthy hypocrites. This is just one of several less-than-supportive responses Jada's boycott has garnered, including one from Whoopi Goldberg. Here's Jada's response to Hubert:
This whole Oscar controversy isn't really about the Oscars. Really, in my plea to ask all communities and people of color to take back our power is so that we can use it in all sectors of our community, and right now, specifically with African-American people, we have some very serious issues that I think we as a people have to move together on. I'm hoping we can find ways to step together in this instead of finding ways to fight each other. I got love for everybody.