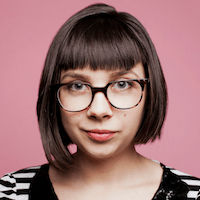 Filed by April Lavalle

|

May 02, 2017 @ 9:53am
Every year, celebs try to out-weird each other with outrageous outfits at the annual Met Gala, but Jaden Smith just took bizarre to a whole new level when he showed up to the star-studded event with the creepiest accessory imaginable: a fist full of his own hair.
Twitter had mixed feelings about the hair-raising accessory, to say the least.
Thanks to Jaden Smith dreads will be sold as a new accessory at Urban Outfitters this summer.

— SophistiThug (@entirelyjohn) May 1, 2017
I think Jaden Smith carrying his cut-off hair in his hands as an accessory wins the avant-garde prize of the #metgala night so far.

— Vanessa Friedman (@VVFriedman) May 1, 2017
Jaden smith was actually walking around with his dreadlocks in his hand as an accessory. I don't get fashion Shem, it's not for me...

— ItsMsGamaToYou (@NIGERRESS) May 2, 2017
jaden smith is very dedicated to his weird ass aesthetic. i'm not mad.

— eleven (@afreee) May 2, 2017
Oh, and did we mention his teeth?
And Jaden's explanation for bringing his locks is just as confusing as bringing your old hair to an event in the first place.
Uh, yeah, but when Willow Smith sang about whipping her hair back and forth, she was talking about the hairs still attached to her head.
Last month, Will Smith cut off his son's long bleached locks for a role in the upcoming film Life in a Year. I guess Jaden was keeping his hair tucked away somewhere for a rainy day?
Well, that is certainly one way to upcycle.
Hey, it is definitely a strange thing to do, but we can appreciate a good fashion risk.
Oh Jaden. Keep doing you, you beautiful weirdo.