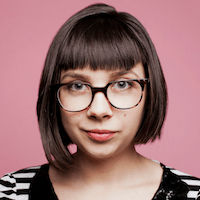 Filed by April Lavalle

|

Mar 01, 2017 @ 9:18am
James Corden invited a bunch of nobodies like Kendall Jenner and Stevie Nicks to participate in The Late Late Show's 'Hidden Talent Show' on Tuesday, and surprisingly, these stars have more talents than the one that made them famous. One by one, surprise celebs emerged from behind the curtain to show the world that they are more than just beautiful, rich and highly-acclaimed people—they are beautiful, rich and highly-acclaimed people with a useless talent or party trick.
Andrew Garfield showed off his impressive gymnastics skills and literally did a backflip. Kendall Jenner demonstrated her bird calls. Stephanie "Stevie" Nicks twirled the baton (and hit herself in the face), while Taylor Lautner caught grapes in his mouth from impressive distances. It sounds like the weird, kitschy talent shows you probably sat through in your local VFW Hall growing up, just with hotter people.