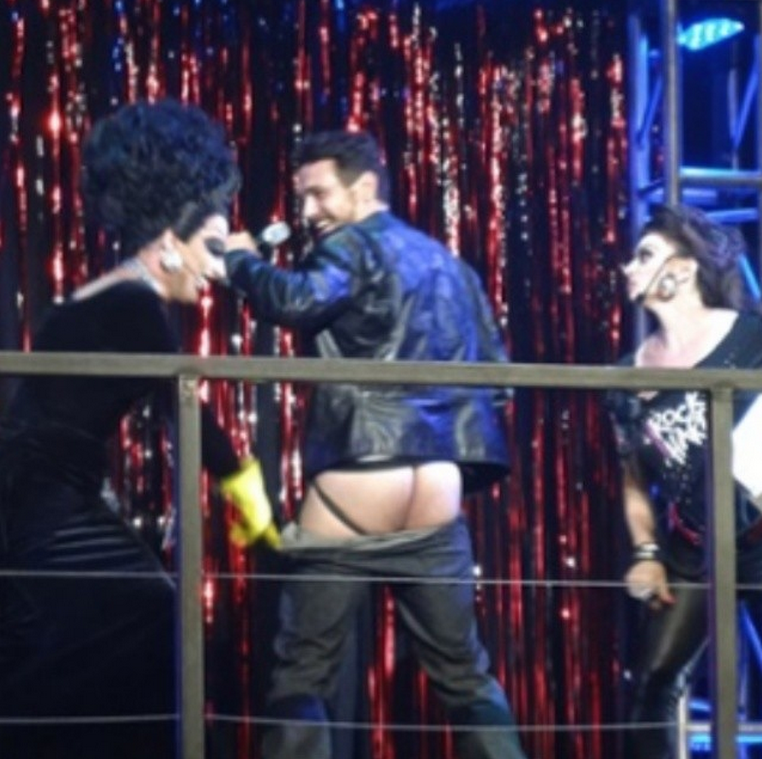 That's the butt of an Ivy League graduate, everyone. (via Instagram)
If Instagram was having a party, nipples would be turned away at the door, but apparently James Franco's pasty white butt cheeks are on the list. That being said, of course James Franco's butt is on Instagram. How has it not been there this whole time?
James Franco is on Broadway right now in Of Mice and Men alongside Chris O'Dowd. As a current member in good standing of the Broadway community, he went to Broadway Bares, a raunchy burlesque party (for charity) put on by the Broadway community every year to support HIV research. Franco's part in the show was fairly brief, performing in a skit where he pretended to beg to be let into the party while trying to convince the bouncer he was really a celebrity. This eventually led to him being strip-searched by RuPaul's Celebrity Drag Race Season 6 winner Bianca Del Rio (who got way more applause than Franco).
In fact, the entire night was much more scandalous than a little Franco butt, featuring an Elvis tribute ending with Broadway star Brandon Rubendall holding only a ukelele for dignity, and way more things that I don't even have time to explain here. You can see tons of photos from the event and information about the charities they support over at Playbill.
(by Johnny McNulty)