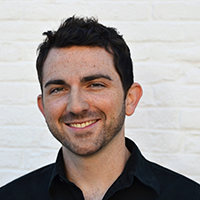 Filed by Chip Dwyer

|

Sep 09, 2015 @ 9:36am
We all had that one odd teacher.
James Franco is returning to his alma mater, Palo Alto High School, this time as a film teacher. He'll be teaching an eight-part workshop, in which students will collaborate to create an original short film. The class will be capped at 24 lucky and brave students, who might be taking a class or are unknowingly participating in one of Franco's wacky performance art pieces. He made the announcement via Instagram.