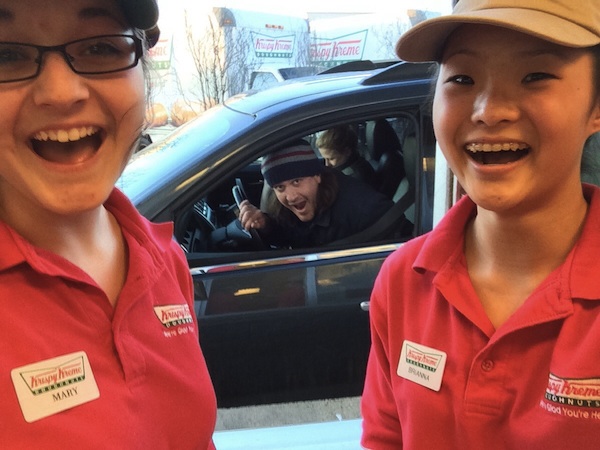 Actor, musician, puppeteer, and all around nice guy Jason Segel.
Redditor peanutkid says her "bastard sister" (left) got to meet Jason Segel when he showed up at the sister's place of work, Krispy Kreme. The How I Met Your Mother star is filming a new movie with Jesse Eisenberg in Grand Rapids, Michigan, and apparently had a hankering for some donuts. (See? Celebrities are just like us!) He was also kind enough to pose for a photo with a very Muppet-y smile.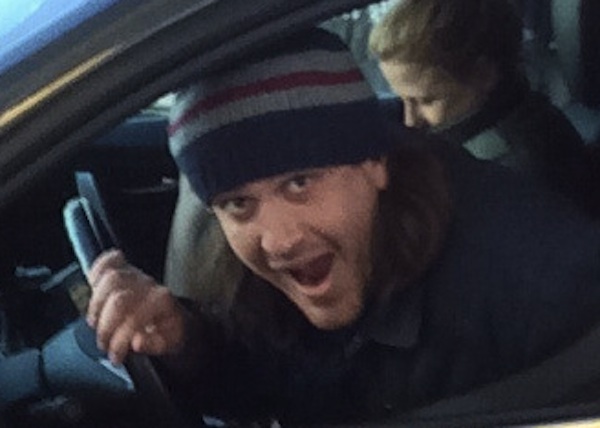 Jason Segel is nice! Is there anything nicer than finding out a celebrity you admire is not a tool? Well, sure there are plenty of things. But it's still a good feeling.
(by Shira Rachel Danan)