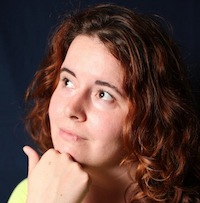 Filed by Aimee Lutkin

|

Dec 03, 2015 @ 5:15pm
Now that celebrities have really started to dig through their old shoe boxes full of soft focus prints, there are so many more wonderful Throw-Back Thursdays out there. This week, Blossom and Big Bang Theory actress Mayim Bialik has got the juice. Back in 1990, Bialik was in a show with Jennifer Aniston called Molloy, which didn't last long. In it, the girls played step-sisters.
One of them was supposed to be a nerd. One was supposed to be a snob. Can you guess which is which from looking at the picture Bialik posted today?