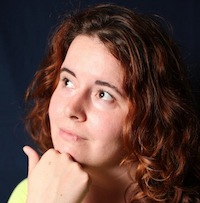 Filed by Aimee Lutkin

|

Jan 11, 2016 @ 9:18am
Actress Jennifer Lawrence and her comedian sidekick Amy Schumer have been photographed together a lot. Schumer even tells cute stories about her BFF to the press. They wear each other's clothes (kinda). But has anyone ever seen them together? Well, they finally did last night, as the two came out on stage to present at the Golden Globes. The reaction was mixed.
Jennifer Lawrence and @amyschumer. #BFFS #GoldenGlobes

Posted by Golden Globes on Sunday, January 10, 2016
Schumer made a lot of jokes about all the guys she'd like to f*ck, who were presumably somewhere in the audience with their girlfriend's fingers digging into their arms. Lawrence had the less fun task of playing the straight man and reining Schumer in. When Schumer called herself a C-U-Next-Tuesday, there were more gasps than laughs, but at least everyone will remember it.