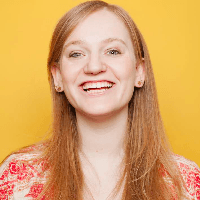 Filed by Orli Matlow

|

Dec 22, 2016 @ 3:57pm
America's sweethearts Jennifer Lawrence and Chris Pratt are not here for your nosy, naughty questions. The two are still on their remarkably charming Passengers press tour, which is said to be way more entertaining than the movie itself (31% on Rotten Tomatoes! Eek!)
But an interview got as bad as the movie (hot take!) when KIIS's Sophie Monk started asking questions that go beyond the normal "How fun was it to work together?" and "Who are you wearing?
Monk asked the duo if they've ever punched anybody in the face, and while Pratt confessed that he did, Lawrence seemed like she was about to punch her. She got defensive, saying:
You're like drinking bourbon or something… you're getting really aggressive. 'DID YOU GUYS GET IN A FIGHT? YEAH? YEAH?'
And then, not reading the room, Monk asked Katniss and Star Lord:
Your characters have sex on the kitchen table. What's the most adventurous place you've had sex?
Pratt awkwardly laughed and said, "airplane," while Lawrence skipped the question and said how she likes "being safe...That's what really turns me on."
The co-host Matt Alton called out the weirdness as said, "You've made this so awkward, Sophie. What kind of question is that? What are you doing?"
While they were chatting, the two stars (sorry, Matt and Sophie) sneakily hung up.
Monk insisted the interview didn't end because she was naughty, they just simply ran out of time.
Listen to the awkwardness unfold. Pratt and Lawrence join the conversation 42 minutes in.