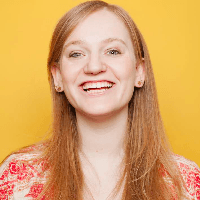 Filed by Orli Matlow

|

Nov 10, 2016 @ 11:17am
The election of President Snow Trump has brought on a lot of comparisons to The Hunger Games, so much so that the Mockingjay herself has risen and spoken to the people.
2016 : trump wont win

2017: president trump can't do that, can he?

2018: you watching the hunger games tonight? I hope my district wins

— Kel / / (@IMDVH) November 9, 2016
2016: i cant believe trump wins elections.
2020: can president trump do that?
2025: oh, my district won the 1st hunger games.#ElectionNight

— killjoy. (@bananfannafo) November 9, 2016
In an essay for Broadly, Jennifer Lawrence reflected on the shocker with a call to action, sounding like her character:
We're all allowed to be sad that the present isn't what we thought it was. But we mustn't be defeated. We will keep educating ourselves and working twice as hard as the man next to us because we know now that it is not fair. It is not fair in the workplace, so you make it impossible to fail. And like Hillary, it might not work.
But like Hillary, you can still be an inspiration and get important things done. Do not let this defeat you—let this enrage you! Let it motivate you! Let this be the fire you didn't have before. If you are an immigrant, if you are a person of color, if you are LGBTQ+, if you are a woman—don't be afraid, be loud!
Read the whole edict over at Broadly.
Take action, and after Trump is inaugurated, resist televised teen-on-teen homicides.