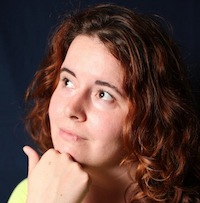 Filed by Aimee Lutkin

|

Nov 02, 2015 @ 4:55pm
Recently, actress Jennifer Lawrence asked some uncomfortable questions in an essay for Lena Dunham's email newsletter Lenny Letter. Mostly, she asked herself and her fellow actresses how it's been permitted that there's still a persistent gender wage gap in 2015 Hollywood even for A-list celebs whose contracts are negotiated by top agents. It all began when the Sony hack exposed the fact that Jennifer Lawrence made considerably less than her male co-stars in American Hustle, despite the fact that she's one of the most bankable actresses in Hollywood. The reaction to her essays have been varied, but one publication decided to title their coverage of the story "Jennifer Lawrence's complaint a bratty display from a wealthy youngster."