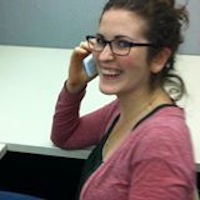 Filed by Shira Danan

|

Sep 26, 2015 @ 1:37pm
25-year-old actress and Amy Schumer BFF Jennifer Lawrence has shocked us once again with a hair-related decision that is sending ripples of disbelief through Hollywood, the country, and indeed the entire solar system. Little green men on Jupiter just got chills and had no idea why, and the reason is because J Law dyed her hair platinum blonde.
Wow. Is this pre-dye Lawrence even the same person?