Jeremy Renner's joke about Jennifer Lopez's boobs was totally fine. At least according to Jeremy Renner.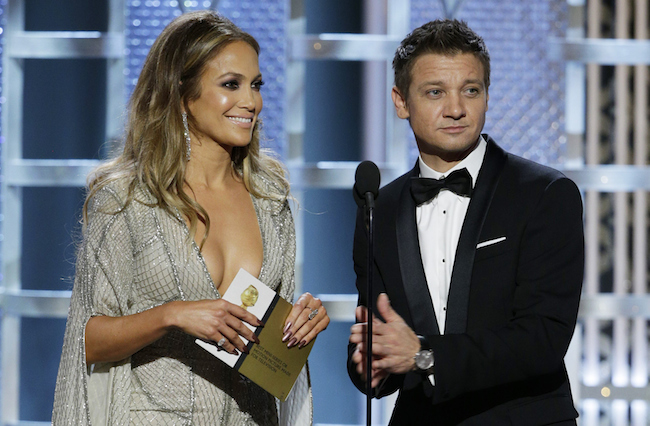 The globes joke heard 'round the world. (via Getty)
Jeremy Renner had a message for anyone offended by his Jennifer Lopez boob joke at the Golden Globe Awards. For those of you who missed it: Renner and Lopez were onstage presenting the award for Best Actor in a Series, Mini Series, and Other Stuff No One Remembers or Cares About Anymore because Renner made a crude joke likening a woman's breasts to a shady award created by a bunch of foreigners.
After Lopez agreed to open the envelope because "she had the nails," Renner quipped "You've got the globes too."