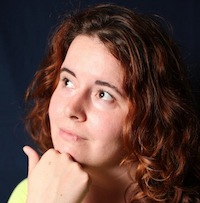 Filed by Aimee Lutkin

|

Jul 02, 2015 @ 9:43am
Remember yesterday, when Jim Carrey went on a rant and posted pics of children with autism, and we guessed he probably didn't have permission? Yeah, he didn't.

Actually, a "reasonable request" is asking the family of this child for permission to use their photo.
(via @JimCarrey)
The little boy in the screenshot above is 14-year-old Alex Echols of Eugene, Oregon. His mother, Karen Echols, was shocked and angry to see her child's face being used during Jim Carrey's anti-vaccine rant yesterday, which came after California passed their mandatory child vaccine law, SB 277.
California Gov says yes to poisoning more children with mercury and aluminum in manditory vaccines. This corporate fascist must be stopped.
— Jim Carrey (@JimCarrey) July 1, 2015
Within his series of tweets were several pictures of crying children, because Carrey wrongly believes there is a link between vaccine use and autism. He also apparently believes that any parent would prefer a child get sick and perhaps die from a preventable disease than live with autism.