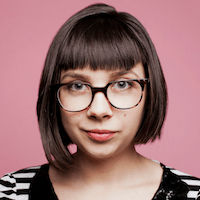 Filed by April Lavalle

|

Jun 07, 2016 @ 2:11pm
Daniel Radcliffe is world-famous for portraying one of the most famous wizards of all time in the Harry Potter movies—but is he a wizard in real life, too? Evidence suggests that sure, why not?
Radcliffe stopped by The Tonight Show on June 6th and spoke with Jimmy Fallon about how people on the Internet keep unearthing super old photos with doppelgängers of himself in them. At least, that's what he claimed, but is that just what he wants you to believe while he visits decades past with his time-turner? We're onto you, Potter. Check out the interview and watch Radcliffe try to play it cool like he isn't a time traveling wizard. Which he totally is.