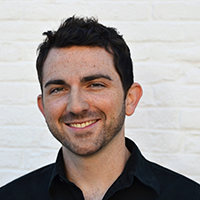 Filed by Chip Dwyer

|

Aug 22, 2015 @ 3:10pm
Let's hope bad luck does not happen in threes.
Jimmy Fallon managed to chip his tooth while tending to his finger injury he sustained earlier this summer. He did it while trying to open a tube of scar tissue repair gel, which is truly unfortunate because you need both hands and a winning smile to deliver bulletproof monologue jokes and play whacky games with celebrity guests. Hopefully he can keep his upper body and legs out of harm's way.
Luckily, this is an easy fix that won't sideline him from any broadcasts. Jimmy's life is however beginning to resemble an episode of The Three Stooges with all these compounding injuries. If he's learned anything from these experiences, he won't attempt to open his tooth medication with his feet. Stay healthy Jimmy, and be sure to keep an eye out for any falling pianos or anvils outside Rockefeller Plaza.