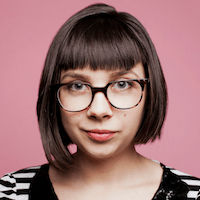 Filed by April Lavalle

|

Apr 07, 2017 @ 8:11am
Jimmy Kimmel paid tribute to his friend Don Rickles with a moving 12-minute homage to the legendary insult comic on Jimmy Kimmel Live! on Thursday. Rickles passed away on April 6th at the age of 90,
Jimmy apologized to his audience before launching into the heartbreaking monologue, and it didn't take long for the late night host to dissolve into tears. Jimmy Kimmel cried, you're going to cry, and Don Rickles is probably laughing his ass off at us from the great beyond.
"I'll tell you right up front that I'm going to cry, probably a lot, which is embarrassing," said Kimmel, his voice already starting to break. "But I'm not good with this sort of thing and I'm sorry, especially to those of you who came here to see the show in person because that's probably not what you came for, but we lost someone that we and I love very much today."
Kimmel then aired this hilarious montage of clips of Don Rickles appearing on his show over the years.
But Jimmy Kimmel wasn't the only late night host who paid homage to the legend.
This is how Stephen Colbert eulogized "Mr. Warmth."
Seth Meyers also took a moment to remember Don Rickles.
RIP Don Rickles. If heaven exists, we know you are there roasting all the angels.