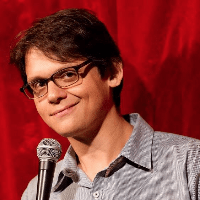 Filed by Matt Nedostup

|

Dec 16, 2015 @ 10:19am
Like all celebrities with lots of disposable income and staffers working for them, Jimmy Kimmel and John Krasinski love pulling elaborate pranks on one another. In fact, it's become a holiday tradition for the two of them, now in its fourth year. But this time, they both may have gone too far for their famous egos to handle.
This year's batch of pranks was revealed on Tuesday night's episode of Jimmy Kimmel Live, and parts of it were received with audible gasps from the audience. Describing too much would ruin the clip, but suffice it to say you'll never look at Santa, fake snow, or eggnog the same way again. And you'll be much more protective of your home address.