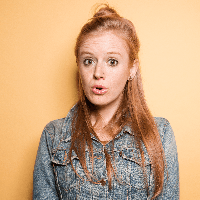 Filed by may wilkerson

|

Nov 10, 2016 @ 5:40pm
Like much of the country (and the world), musician John Legend is having a hard time digesting what happened on Tuesday night. In an Instagram post promoting his new album, aptly titled "Love Me Now," Legend scolded America for electing a president with a known history of misogyny, xenophobia, bigotry, etc. etc. etc. etc.
"I wanted us to choose unity and inclusion over building walls and singling out ethnic and religious groups for hate and suspicion," wrote Legend, next to a sweet photo of him, wife Chrissy Teigen and their 7-month-old daughter, Luna Simone. "I wanted us to choose progress over yearning for some long-lost mythical era when America was supposedly greatest. I wanted us to destroy the highest glass ceiling instead of electing an admitted sexual assaulter. But we did not."
Also like so many others, Legend is trying to stay active and hopeful. "These are the election results and all of us will have to learn to deal with it," he wrote. "I will not give up, though. I will continue to be aware and vigilant. I will continue to speak out for justice."
You can watch a preview of his new music video which debuts tomorrow, here:
We can all use a little love right now.