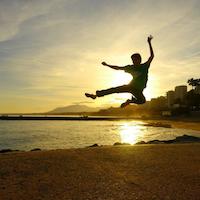 Filed by Mitchell Friedman

|

May 19, 2016 @ 10:00am
Chrissy Teigen and John Legend are having a moment—they're momentarily the Internet's favorite two people in the world, and until they get old and gross or one of them does something terrible, everything they do is going to be delightful. Case in point: this photo of Teigen holding her baby daughter, Luna, captioned by Legend as "Burpface."
A post shared by John Legend (@johnlegend) on
"Aww she is so darn cute!" cooed the commenters, as did you, most likely. And it's not just because she's a cute little baby. It's in her genes.