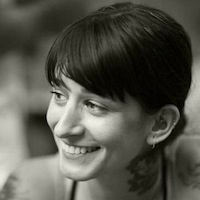 Filed by Jessie Dean Altman

|

Dec 14, 2016 @ 9:36am
Amber Heard has been speaking out about the abuse she allegedly endured from Johnny Depp during their brief marriage; she recorded a PSA and also wrote an open letter to other survivors of domestic abuse in the December issue of Porter. But her openness might be costing her quite a bit of money. It seems that Depp is refusing to pay Heard the $6.8 million she's entitled to from their divorce settlement because he's angry about her public statements about domestic violence, which, although she never mentioned him by name, are clearly about him.
Depp gave the first installment of Heard's money, reportedly $100,000, directly to the charities to which she claimed she she would give her entire settlement (the ACLU and Children's Hospital of Los Angeles), but after that, the payments stopped. Daily Mail has obtained legal documents from Heard's lawyers, including a formal "Request for Order," hoping to force Depp to cough up the rest of the money.
The document includes a summary of all the things Depp has neglected to do in the time he was given by the court besides not paying her the agreed upon $6.8 million, including not transferring the title of a Range Rover, and not arranging a meeting with Heard to discuss divvying up the furniture in at least two of their residences.
The reason for the delay is that Depp feels that Heard broke the terms of a confidentiality agreement by speaking out about her abuse. Hopefully the legal motions will help move the process along, so that they both can move on.